The following procedure allows to emulate the hardware keys like Sentinel SuperPro, with some changes is also possible to emulate the following key: HASP SRM / HL / 4 / Hardlock.
The procedure has been tested successfully on Windows 7 64-bit Sp1 installed on a MacBook Pro, if you are looking for 32-bit version read this article.
Download from here the followings tools:
Disable "User Account Control" (UAC) from the Control Panel the "User Account Control" (UAC).
Run on machine "Driver Signature Enforcement Overrider" and click on "Enable Test Mode" (or from Command Prompt run the following command "bcdedit /set TESTSIGNING ON")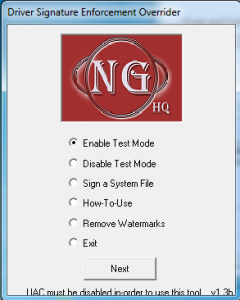 Confirm the operation.

Exit and restart the PC and check if you're in test mode.
Install "multikey64".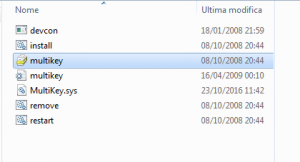 Run "Driver Signature Enforcement Overrider" and select "Sign a System File" and click next button.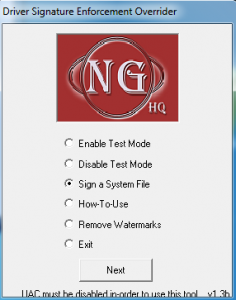 Input full path of "MultiKey.sys" and click ok
(example C:\Windows\Sistem32\drivers\multikey.sys).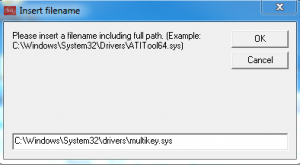 Exit and restart the PC
Insert the Sentinel Hardware Key, run "ssp2mk" and click the icon on the top left corner.

All fields will be compiled as follow.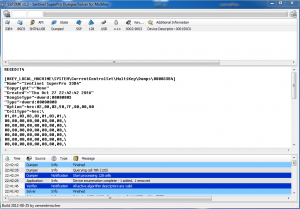 The state will be "connected".

Go in the middle field (under regedit4) and save the new text file with a .reg extension (example 33B4_86C9_0002-9003.reg)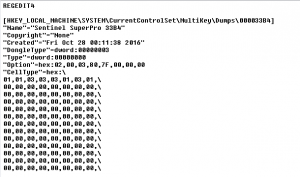 Click on the new *.reg file and confirm to add the change to the System Registry.


Run "Regedit" and check if the changes was properly applied (HKEY_LOCAL_MACHINE / SYSTEM / CurrentControlSet / MultiKey / Dumps / key-name).


Remove the Sentinel hardware key and restart the computer.
On restart you will not need to inserting the Sentinel Key to start up your software.